DRAMA AND DOCUMENTARIES
DRIVEN BY HOPE.
INSPIRED BY TRUE EVENTS. Oletko av-tuotannon ammattilainen, jonka oikea intohimo on tuotekehitys? Vai oletko käsikirjoittaja, joka haluat konseptoinnin lisäksi koordinoida? Tai markkinoinnin sisältöosaaja, joka palat halusta hypätä fiktion ja dokumentaarisen sisällön maailmaan? Haemme Take Two Studiosilla sisältöjen kehitystiimiimme kehityspäällikköä, joka pitää huolen, että mahdollisimman moni idea pääsee kauttamme tuotantoon.  Take Two Studios rakentaa liiketoiminnallisesti vahvaa, laadullisesti kunnianhimoista ja kansainvälisillä…
READ MORE
Take Two Studios produces compelling stories with a glimpse of hope. With every production, we aim for an international audience and work actively with co-producers outside Finland. One of our priorities is to develop series based on well known true events. To support our development slate, we will produce a steady flow of podcasts in English language audiences and prove that the stories work and find an audience.
Despite the recent birth of the company, Take Two Studios is busy developing a slate of productions and has struck a deal with Aito Media to co-produce a slate of ten international co-productions, developed by the Take Two Studios' founders while at Aito Media, the first ones set to start production in 2022.
Take Two Studios was founded by Eero Hietala and Ilkka Hynninen. They founded their earlier company Aito Media in 2003 and built it as one of the biggest and most successful tv-production companies in the Nordics before their recently finalized exit, when Mediawan acquired Aito Media Group in full. Eero and Ilkka act as creative forces and co-chairmen in Take Two Studios. They are joined by CEO & partner Lasse Koskinen, who has a 20+ years of experience as CEO in film, digital media, games and private healthcare industries.
The latest international nominations of the team are:
Rockie Awards 2021 - Pirjo (producer, short-form fiction), Finnish Crime Mysteries (ep, documentary), The Au-pairs (ep, reality)
Rockie Awards 2020 - Almost True (ep, fiction)
TBI's Innovation Awards 2020 - We're All Here (showrunner, live event)
C21 Format Awards 2020 - The Food Inventors (co-creator, ep, branded)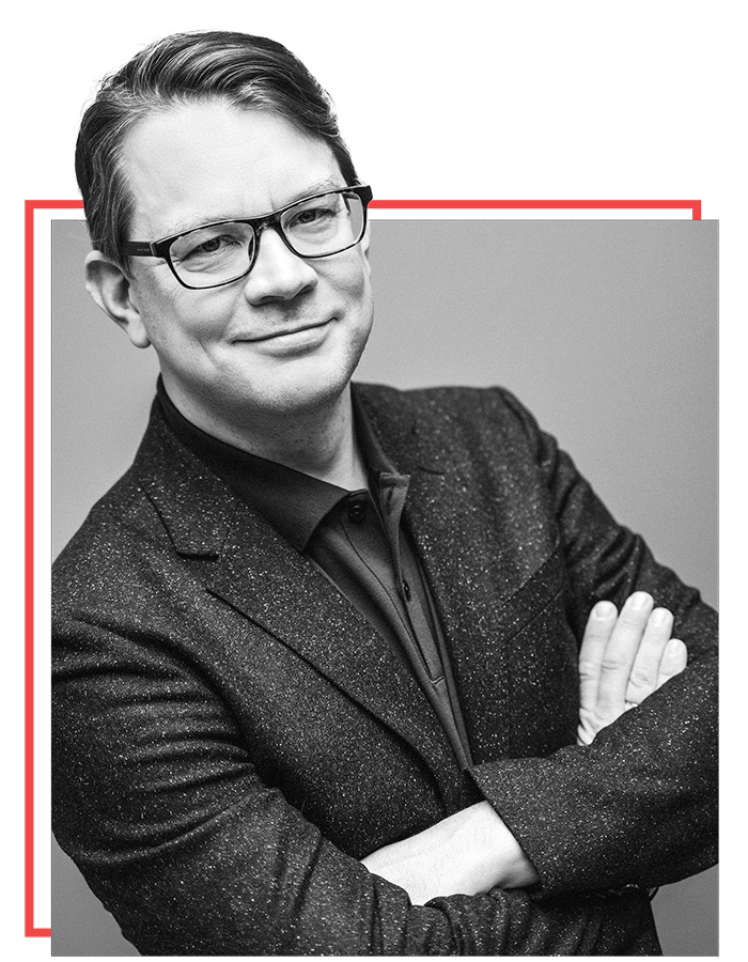 Eero has acted as a creator and an executive producer in numerous fiction and documentary series and films of which many have been international co-productions. Hietala has also been an executive producer in a myriad of talk shows, comedy panels, and studio entertainment shows.
As the co-founder of Take Two Studios, Eero is a strong believer in the power of a story. In the post-pandemic world, audiences crave escapism and want to watch compelling series, which have the power to inspire and take the viewer into a different world. Eero thrives in the international marketplace and loves the unique aspect of combining storytelling and business.
Apart from his duties in Take Two, Eero is an active writer and podcaster in the fields of media and history.
Ilkka is an experienced Finnish entrepreneur and audiovisual executive who loves powerful stories and purpose-driven business. Stories to screen and ideas into action.
The proud co-founder of Take Two Studios is here to tell stories with a glimpse of hope. The professional goal is to create and produce international fiction and documentaries for a broad global audience. Ilkka's background is in media, especially in television and audiovisual storytelling. As a producer, Ilkka is at his best in creating stories and overseeing the process of putting them on screens. Big or small, fiction or factual, it does not matter. When the story is good, he loves the process and the creative teams. As a leader and media executive, he has lead teams and projects all around the globe, from Russia to Australia, and from Bangladesh to Los Angeles.
In addition to meaningful stories, Ilkka is involved in businesses that make the world a better place. For example, as a founder of WEGAN, which brings tasty vegan food to the masses.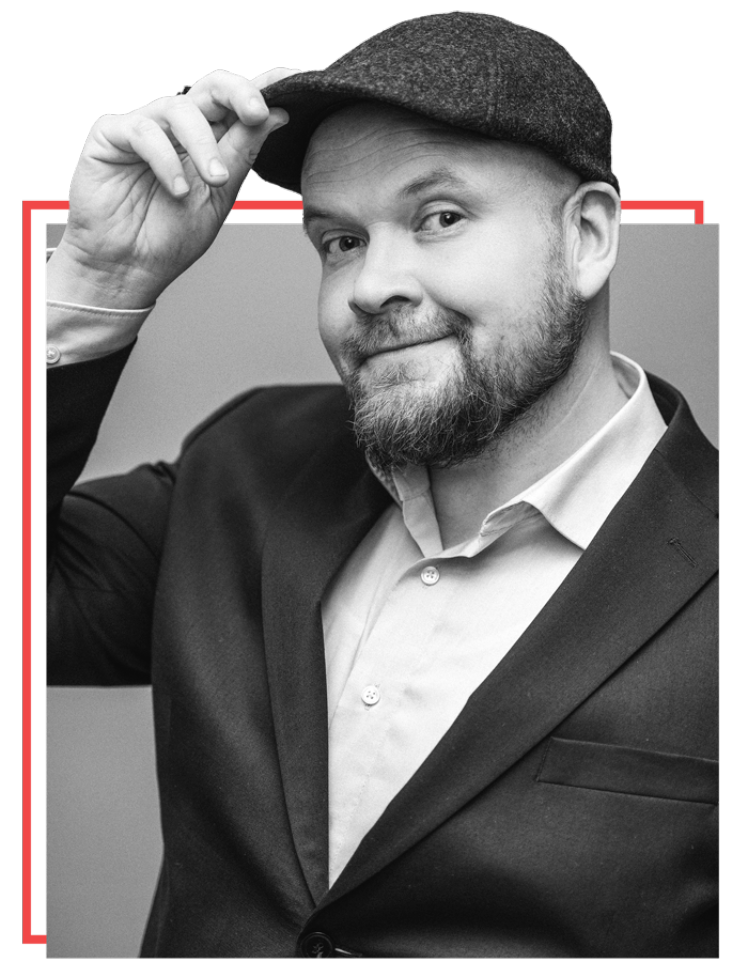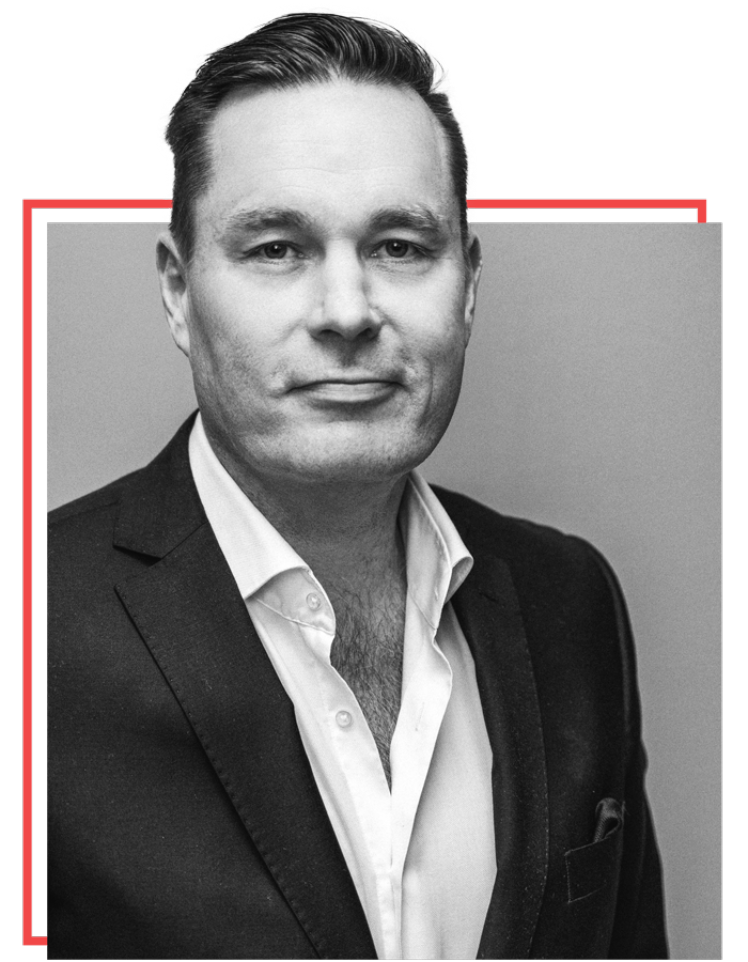 Lasse brings with him over 15 years of experience in the film industry in various positions including Managing Director of FS Film (now SF Studios Finland). During Lasse's eight years' leadership FS Film became the biggest theatrical and DVD distributor in Finland and while oversaw the distribution of major international box-office hits such as Lord of The Rings trilogy, Star Wars Ep 2 & 3, 007 – Die Another Day as well as numerous local films. FS Film also started two production units that produced 5 feature films during Lasse's tenure.
Lasse has since gained entrepreneurial experience in the game industry and served as a CEO in several companies in digital media and private healthcare before his long desired return to the international entertainment space.